Library News
Scholastic Book Club Issue 3 orders closed. Delivery soon!
Promoting and facilitating a love of reading and learning.
Building independence in every school community member.
Opening Times
Students  are welcome in the library before  school during these times:
8:35 – 8:50 Monday – Friday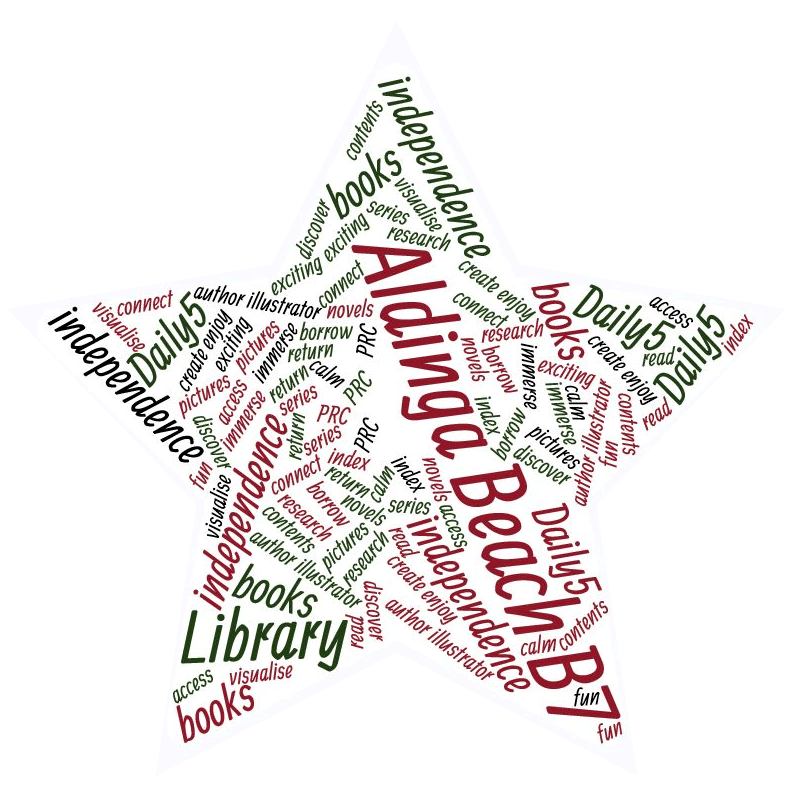 About Our Library
The library is a hub within the school community that promotes and facilitates a love of reading and learning, building independence in every school community member.
All students come to the library with their class at least once a fortnight to see the new books and resources, browse, borrow and return. Visiting the library is further opportunity to promote the love of reading, books and technology. Members of our school community will sit, read, comprehend and engage in different texts independently in an authentic way.
The library is also an area where students can show independence by coming to work on their own or in small groups during lesson time.
Premier's Reading Challenge
Students at Aldinga Beach B-7 School are encouraged to participate in the Premier's Reading Challenge.  The challenge is to read 12 books throughout the year, fill out the student reading record and have each book signed off by an adult.  When this is completed hand the form to Miss Branford in the library by the 4th September.  Students who complete the challenge receive an annual award in term 4.
Scholastic Book Club
Once or twice a term our school participates in the Scholastic Book Club.  This is an opportunity for families to purchase books and other literacy items through the school.  Orders can be paid for either at the finance window or online through LOOP.  Items will be delivered to your child's class.